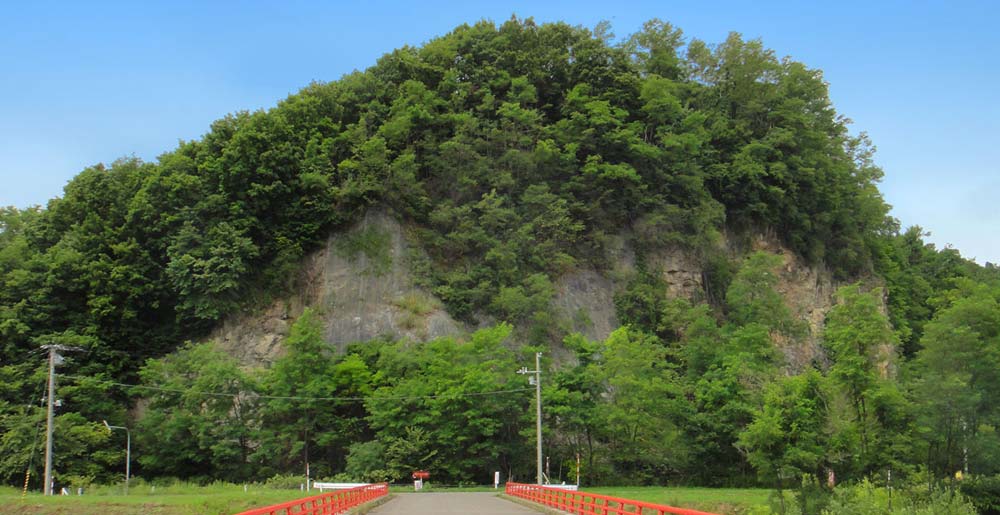 Basic Information
(1)Tosshozan Casi
A casi (fort) is said to have stood on Mt. Tosshozan, at whose foot the Ishikari River flows. There is a salmon spawning bed in the river there. The Kamikawa Ainu used to catch fish here and have passed down legends about the fort.
(2)Tunnels that lead to the underworld, the Ahun Ru Paro Caves
"Once two elderly people became lost deep in these caves and barely made it out alive. 'I would like to go there again,' said one, and the other replied, 'I never want to go back there.' The one who wanted to go back died unexpectedly shortly after, but the other lived for many many years." This is one of the Ainu folktales told of these caves, whose tunnels are said to lead to the underworld, some of which still remain today. This story and several others are still passed down in the town of Pippu.
Basic Information
Cultural property name

Tosshozan Casi

Location

Pippu